It takes a collaborative effort, supported by strong protocols, to provide the gold standard of glaucoma care that patients living in regional and remote Australia deserve. Ophthalmologist A/Prof. John Landers tells about the procedures he's put into place in Port Lincoln, South Australia to manage his ever-growing number of patients.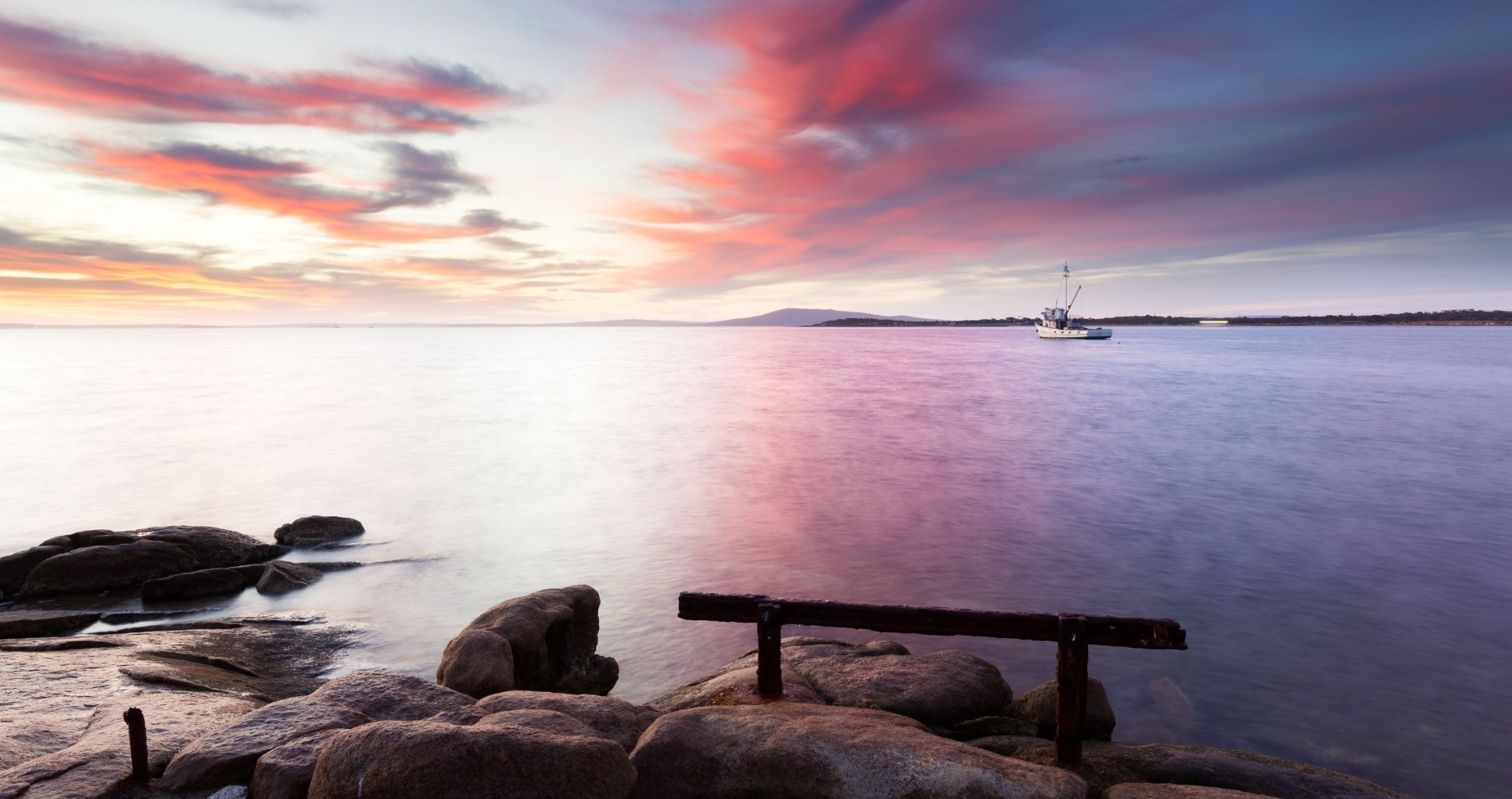 I started visiting Port Lincoln on Eyre Peninsula as an ophthalmologist in mid 2010. I'd just returned from Cambridge where I'd completed my glaucoma fellowship and a colleague asked me if I'd take on the role as visiting ophthalmologist. He said the workload was increasing and although there were two ophthalmologists working in the area – one visiting every two weeks and the other every month – they were struggling to keep up.
At the time, I thought it would be a good place to start my career and, having just returned to Australia, I knew it was best to be busy.
Port Lincoln is known for its fishing and seafood industries. The largest city in the West Coast region, it has a population of just over 16,000, though we look after the eye health of 40,000 patients from as far away as Streaky Bay and Whyalla. The city is 280km from Adelaide as the crow flies or around 650km by road. Driving there once a month would be unsustainable, so instead we fly in, which takes just half an hour. Managing glaucoma patients makes up a third of the ophthalmology workload in the area, the rest is a combination of general ophthalmology patients (cataract, pterygium, minor lid, red eye etc) and patients requiring injections, due to diseases such as macular degeneration, diabetes and retinal vein occlusion. This workload is shared with my colleague, retinal specialist Dr. Shane Durkin.

Working With Limited Resources
The town has two optometry practices – an OPSM practice and the Eyre Eye Centre, as well as a recently refurbished hospital with the basics for eye health management and cataract surgery – slit lamps, a laser and an IOL Master to measure axial length. It doesn't, however, have visual field (VF) machines and optical coherence tomographers (OCT) that are essential for glaucoma management. When I travel to Port Lincoln with my orthoptist, we take a suitcase of medicines and equipment, but for obvious reasons we rely on our close working relationships with local optometrists for OCT and VF testing.

Establishing Protocols
I'm strict about how I manage all my patients whether they live in the country or the city – I am committed to giving them the same gold standard treatment and the same experience.
Detection and diagnosis of glaucoma is only one part of the process because fortunately today, we have plenty of equipment available to assess the structure and function of the optic nerve. It's monitoring and detecting progression over a patient's lifetime that is difficult, time-consuming and all-important. For this reason, I've worked hard over the years to set in place protocols for efficient co-management of patients in Port Lincoln.
"Detection and diagnosis of glaucoma is only one part of the process… It's monitoring and detecting progression over a patient's lifetime that is difficult"
In the city, I see all my patients every six months, as determined to be gold standard care at the World Glaucoma Congress (WGC) in 2011. In the country, because of the sheer volume of patients and the fact that I'm only there once a month, I insist my patients visit their local optometrist every six months for review.
As a result, I've grown to know the optometrists very well – they phone, text, and email me for advice, and they keep me updated about almost every glaucoma patient they see. I talk with them about how I manage patients and how to step-up treatments as required and then I give them free reign to monitor things if everything else is going well.
To ensure we're all speaking the 'same language' when discussing patients, all the optometrists with whom I co-manage use the Humphrey visual field machine. Additionally, they use the latest GPA Trend Analysis software for visual field analysis – this is essentially an analysis, which boils the whole visual field down to one number (the Visual Field Index) and presents the patient's visual field history on a graph.
The graph of the patient's Visual Field Index is imperative – it's a robust way to assess their glaucoma status, and because of this, it has become the gold standard, as described at the 2011 WGC. By looking at its slope, I can easily see the rate of a patient's glaucoma progression and predict their future vision based on what's been happening to their visual fields over the last couple of years. So, I can tell whether the patient's glaucoma is stable or whether it is progressing, whether or not I need to see them on my next visit, and whether they're likely to need surgery.

Managing Surgery
If surgery is necessary, I arrange for my patients to travel to Adelaide. This is for two reasons – firstly, so that the surgeries are being performed under the same conditions every time. Secondly, glaucoma surgery is complex and so, to ensure the best results for a patient in the long-term, it is essential to monitor their intraocular pressures, especially within the first week of surgery when the eyes can become inflamed. While they're in Adelaide, I can adjust the stitches, prescribe steroids, or other medications as required for the best visual outcomes.
My Port Lincoln patients travel to Adelaide for a week which gives time for preparation on the day prior; the procedure; then follow up the next day and again a few days later before they return home. I time each surgery so that I'm back in Port Lincoln within about two weeks of the patient's procedure to review their progress. Then I review them on my visits there, every month for three months then every three month for six months, spacing the visits as required. To me, this is essential – if I'm putting my name to a glaucoma surgery, I want to make sure each patient receives the same experience as they would in the city, and I want to be sure the results are optimised.

Challenges Of Remote Care
There's no doubt that managing glaucoma patients in remote Australia can be gruelling. As well as managing my city patients, and scheduling regular visits to Port Lincoln, I receive patient reports to review and requests for advice from optometrists several times a week.
Unlike many eye diseases, glaucoma care is ongoing – once the patient is diagnosed, they must be regularly monitored over their lifetime – you must have regular data so that you can competently and confidently say to a patient, at the appropriate time, 'you need an operation or you're going to go blind' I think for this reason remote glaucoma care might seem overwhelming. However, it's not impossible. Once you have relationships with local optometrists, and you have the systems and protocols in place to reliably monitor each patient's glaucoma, the role becomes manageable.
If I'm putting my name to a glaucoma surgery, I want to make sure each patient receives the same experience as they would in the city.
I am only in Port Lincoln once per month, however because the optometrists send me Visual Field Index graphs and I have effectively triaged the patients before I get there, I only need to see those who are failing medical treatment and are at risk of blindness. The remainder can continue to be followed in the optometrists clinics.
One thing we know for sure is that our workload will continue to increase. We're seeing a growing number of people living longer and so we must make sure they have good useable vision into their 90s in order to maintain independence and quality of life. Despite these growing numbers, I think for now, we have the balance right. Between Shane and I, and the optometrists we co-manage with, we're able to provide our patients with the level of care and experience they would expect to receive in the city.
It's a beautiful place to visit for work, a very comfortable environment, and rewarding. This is a role I can see myself in for many years into the future.