Delivered to your door quarterly, Glaucoma News is your indispensable source of information, news and support.
Plus your subscription to Glaucoma News provides much needed support and helps us to continue to provide education and information for people living with glaucoma, their families and carers.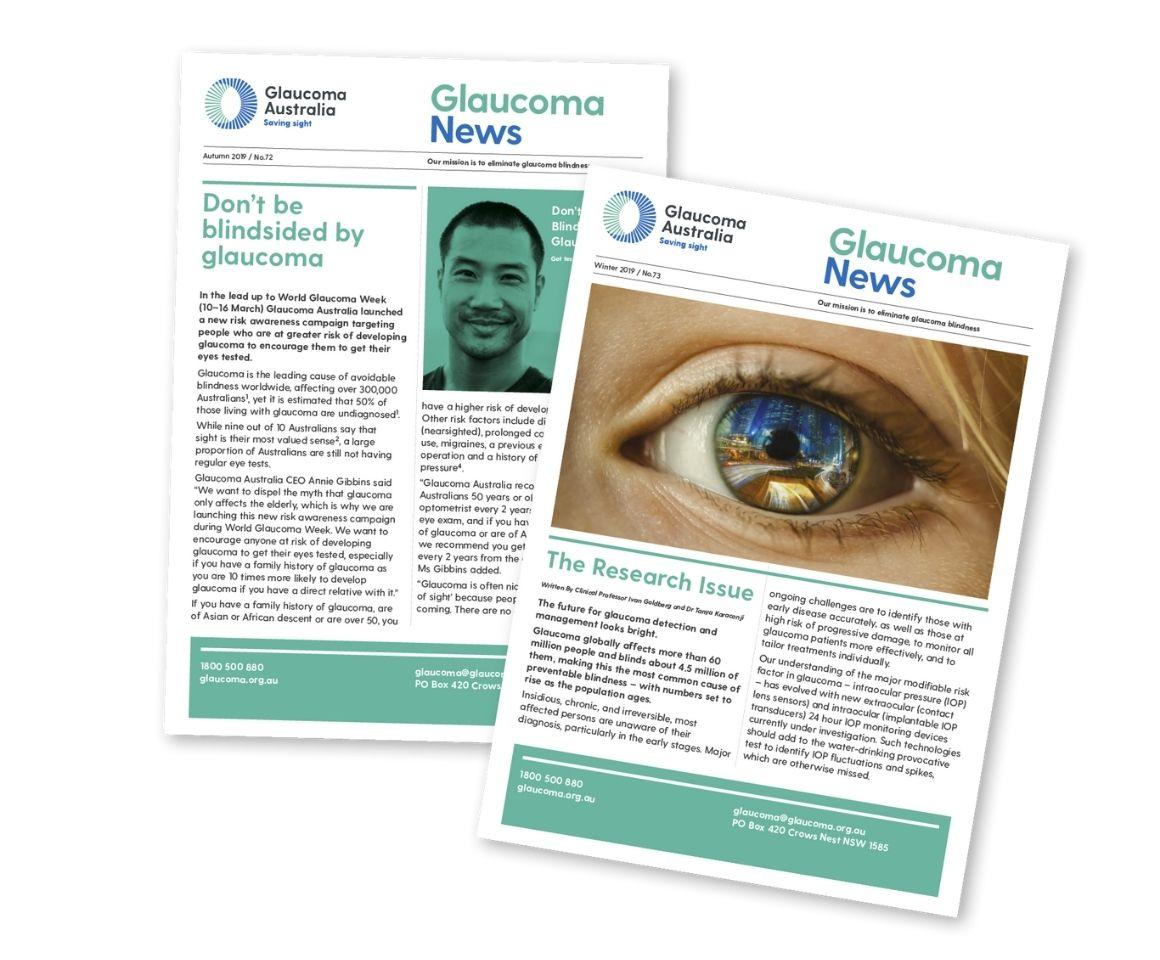 Read more about this
Subscription Fees
1 Year Subscription: $20 (or $15 Seniors Card holders)
3 Year Subscription: $60 (or $45 Seniors Card holders)
Subscribe or renew your subscription today so you won't miss a thing.
Guiding and informing people who are being treated for glaucoma has a positive impact: adherence rates double with the knowledge of two facts: glaucoma can blind and treatment can save sight...
Clinical Professor Ivan Goldberg AM