A sample of saliva could soon determine which patients are at increased risk of developing glaucoma well before the disease can be diagnosed.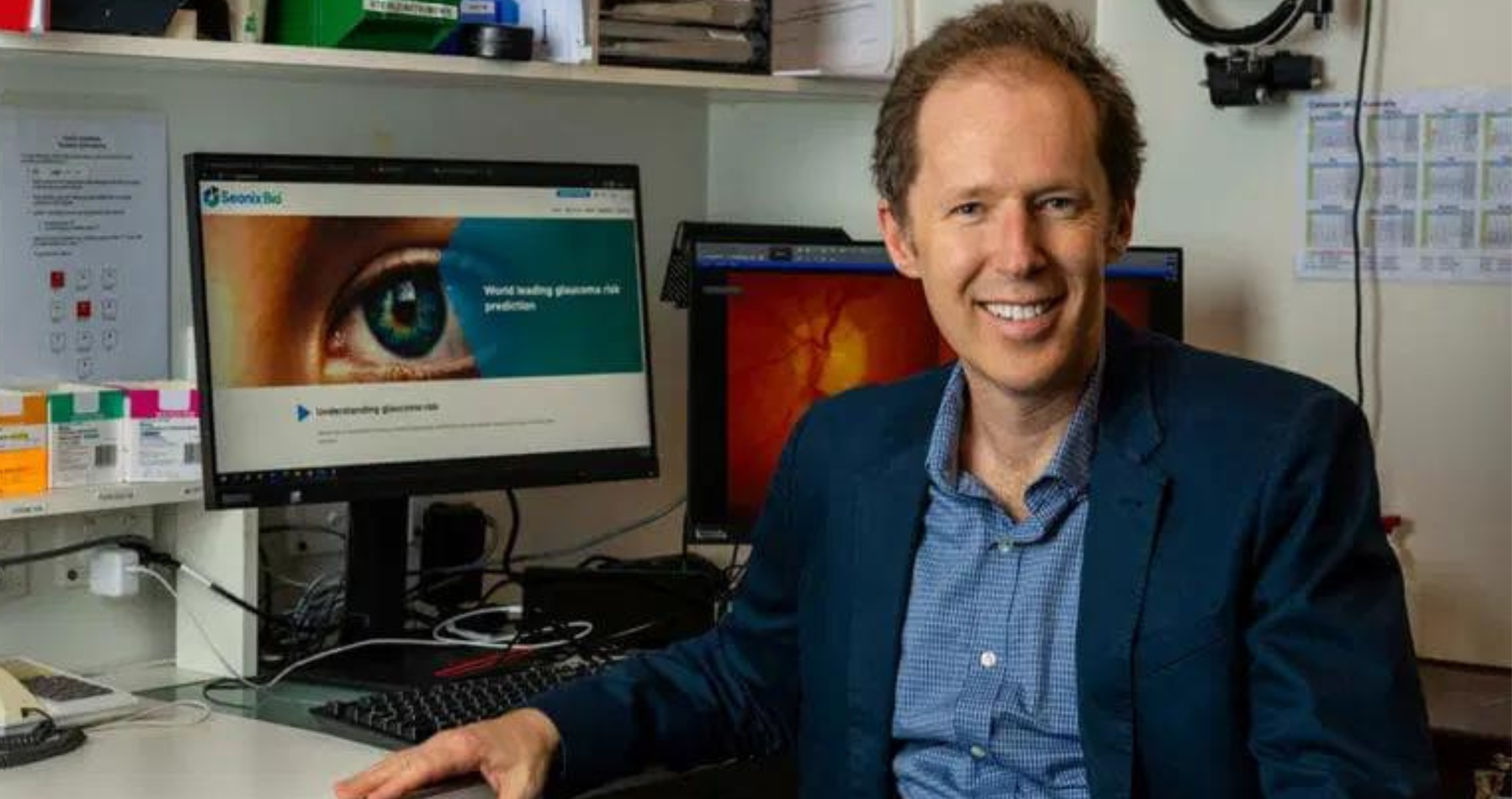 The one-off genetic test, which is expected to be available to eye care professionals by the end of the year, could also be used to determine whether glaucoma in already diagnosed patients is likely to progress more aggressively than normal.
The world-leading technology is an Australian research success story involving researchers from multiple universities and research institutions across Australia – led by Flinders University, Queensland Institute of Medical Research Berghofer Medical Research Institute and the University of Tasmania – as well as the United States, United Kingdom, Switzerland, Germany, Singapore, the Netherlands, and New Zealand.
It will be brought to market by Adelaide-based start-up Seonix Bio.
Seonix Bio is awaiting approval by the National Association of Testing Authorities (NATA) and expects the service to be available in Australia by the end of the year. There are plans to launch in the United States market immediately afterwards to capitalise on the "significant overseas interest" in the service.
Often known as 'the silent thief of sight', glaucoma is the leading cause of irreversible blindness worldwide, with 300,000 Australians over the age of 40 currently suffering from the condition. Early detection and treatment of glaucoma can help patients maintain best possible vision for longer.
Combined Risk Score
Seonix Bio CEO Nick Haan said glaucoma caused solely by one genetic mutation affects a relatively small percentage of the glaucoma community.
"That's not what this test is. We are not testing for a single gene, like Myocilin, that is causing an issue.
It is more like we're testing about two and a half thousand different parts of the genome – each of which is contributing a small amount to the risk.
"But when you put them together and combine them as part of a single risk score, you get something that is really predictive of glaucoma," Dr Haan said.
"This is not diagnostic. It is about your future risk of developing glaucoma. And if you do have glaucoma, it is about the risk that your glaucoma might get worse."
Targeted Intervention
Dr Haan said the test had multiple uses across patient groups. The first use was to identify people who may be at heightened risk of glaucoma, without any known risk factors.
"If you are looking at someone healthy, who has no signs of glaucoma and you use our score – the top 20% of people might be at, say, three times the risk (of developing glaucoma) and the bottom 20% of people might be at a fifth the risk of glaucoma.
"So that's an appreciable difference in risk which enables you to prioritise who should be screened – and when – and who may not need to be screened as often."
He said the second patient cohort who would benefit from the test would be family members of someone with glaucoma.
"If you're a family member of someone with glaucoma, you're already at increased risk. But we are helping to distinguish which particular family members are at increased risk. That can be used to help inform how often optometrists and ophthalmologists might be seeing family members," Dr Haan said.
The third patient cohort was glaucoma suspects – people already being monitored for glaucoma.
"Our test has a number of use cases there also. One is the decision whether an optometrist should refer to an ophthalmologist. Sometimes that decision can be quite complicated to make.
Having access to additional risk information can hopefully help to make a decision more reliably."
The test could also be used to help determine how often a particular glaucoma suspect needed screening, he said.
"Then you have the glaucoma cases – someone who already has glaucoma, and you are trying to understand if the glaucoma is likely to be aggressive, rapidly developing glaucoma, or if it is going to be slowly developing glaucoma. Again, we have some information there that, along with other clinical considerations, may help determine how often a patient is seen.
"The driving thing behind all this is to make sure the high-risk people are being seen sooner and more often so that glaucoma can be detected earlier and treated."
Local Success Story
Dr Haan said the test was a great Australian success story, which brought together various research groups, had been subject to rigorous review, and was developed using literally hundreds of thousands of individuals.1
He said the test would be conducted by the patient sending a saliva sample by mail to Seonix Bio.
Although pricing is yet to be finalised, Dr Haan indicated the test is likely to cost a few hundred dollars. However, he said it would need to be completed only once "because your DNA does not change over time".
"So, there is a cost, but we believe the value is there.
Clearly, we will be looking for things like Medicare reimbursement as well in the longer term."
There is also potential for the test to be expanded for use by general practitioners and pharmacies in the future.
Lead author and ophthalmologist Professor Jamie Craig, from Flinders University, said the sophisticated genetic test would allow Australia "to take a lead in this field… there is enormous potential to save sight."
Dr Haan concluded, "We believe that genetics will become the standard of care for clinical management of glaucoma and other eye health conditions, and that we can become a global leader in genetic risk assessment for eye health."