Melanie Lai and Christina Petersen
July 2022
An orthoptic-led glaucoma clinic at the Sydney Eye Hospital that is managing low risk and stable patients is helping to drive major efficiencies.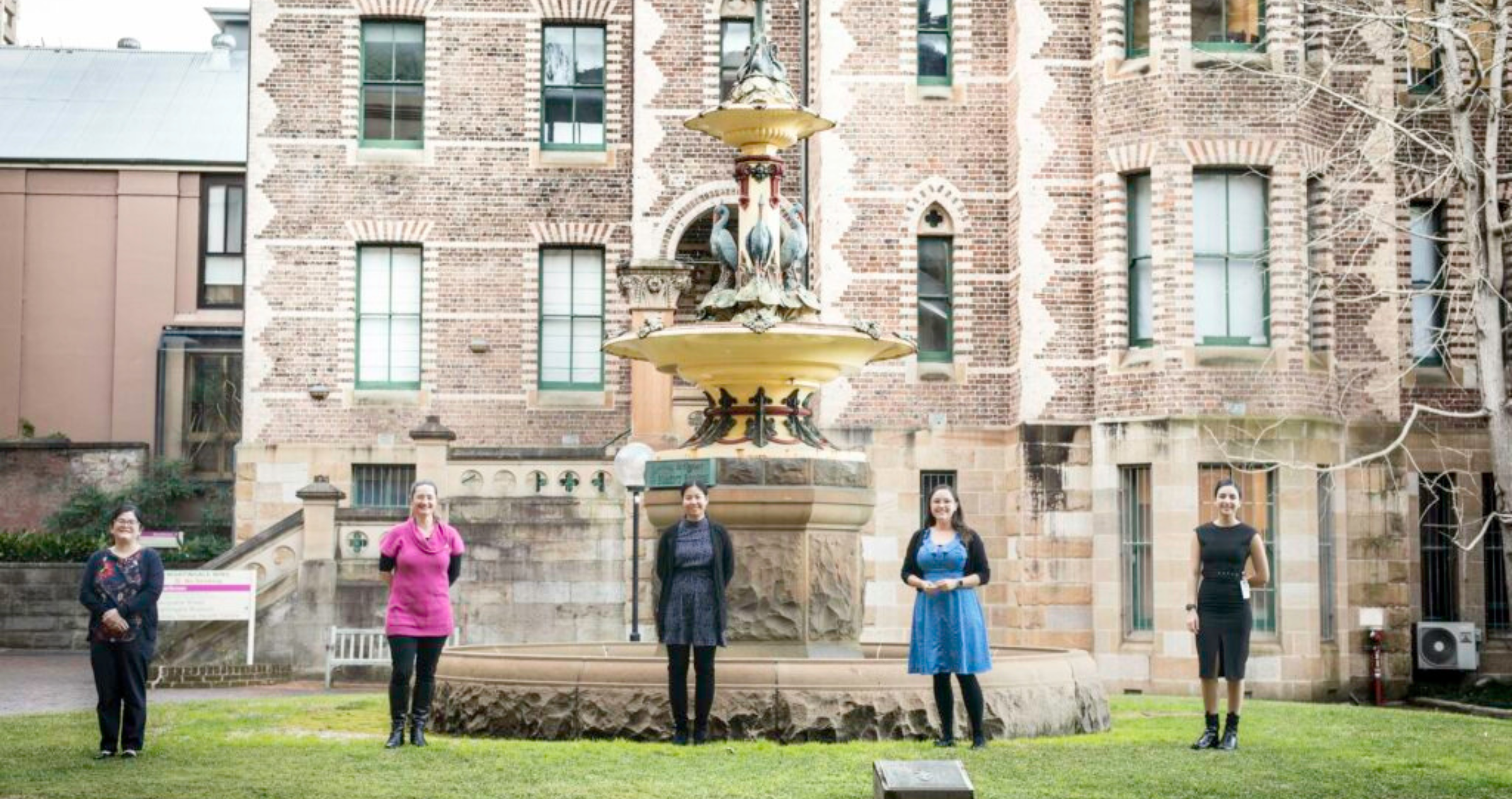 The Sydney Eye Hospital (SEH) glaucoma service has experienced 33% growth during the past 10 years. To manage this increased demand on the service and a rise in referral of complex cases, the hospital's glaucoma unit have worked collaboratively with the orthoptic department to ensure patients receive the right care, at the right time with the right people.
A prospective audit conducted in 2016 of case complexity of patients attending glaucoma consultant clinics, demonstrated that 11% of patients met the criteria of low-risk glaucoma, based on a glaucoma risk stratification tool.1
At SEH, we adopted a model of care for low risk and stable glaucoma patients called the Stable Monitoring Service (SMS), which is similar to models of care delivered in the UK's National Health Service.
The SMS clinic adheres to clear inclusion and exclusion criteria governing which patients are appropriate to use this service. All patients must have had a face-to-face assessment with a glaucoma specialist prior to being transferred to the SMS clinic.
For the clinic, a standardised clinical assessment form was developed indicating the minimum assessment requirements.
Orthoptists perform a comprehensive assessment for patients in the SMS clinic, analyse patient outcomes and recommend a care plan including timeframe for review and whether follow up is appropriate in the SMS clinic or if a consultant review is required.
Orthoptic care plans are reviewed by a glaucoma specialist and recommendations endorsed or adjusted accordingly.
To support orthoptists to work at an advanced scope-of-practice, an orthoptic education package was developed to ensure consistency in the standard of care. The package details a standardised method for analysing patient outcomes and recommended care plans as per ophthalmology recommendations in the SMS clinic. It also ensures ongoing feedback and education to maintain this skill set.
Transferring low risk and stable glaucoma patients from speciality clinics to the SMS clinic has increased capacity in glaucoma speciality clinics for patients referred with complex and progressive glaucoma.
In total, orthoptists assessed 479 patients in the SMS clinic between 2018 and 2021. Data from 418 of these patients was retrospectively reviewed. There was a 97% agreement rate between care plans recommended by orthoptists and ophthalmologists. Of the 3% not in agreement, the data demonstrated that orthoptists were more conservative with their care plan recommendations.
"Through a collaborative approach, the SMS has become an integral part of the glaucoma service at Sydney Eye Hospital. It has been very rewarding to work alongside the orthoptic team to deliver an efficient model of care. As a result the patient experience has improved and we are able to prioritise patients with more advanced glaucoma." ophthalmologist Dr Jed Lusthaus said.
The SMS model of care has reduced the total time patients spend at their appointment and number of face-to-face appointments they attend. It also increases accessibility to the service for patients with more acute disease. Since its inception in 2018, there has been a 216% growth in demand for the SMS service. SEH is now seeking to pilot the SMS clinic in a hub-and-spoke model, by providing the SMS clinic at Kogarah Eye Clinic, a satellite clinic of SSEH located about 20km south.
In summary, the orthoptic-led stable monitoring service delivers value-based care through a collaborative approach that:
Improves health outcomes.
Improves the experience of those receiving care and those providing care.
Uses available resources optimally to enable best outcomes and at a reduced cost to the service.
The service highlights the benefits of orthoptists working at their full scope-of-practice can have in delivery of eyecare. Maximising use of the existing orthoptic workforce in the public health setting is now being used to improve access to eyecare for patients with other chronic eye conditions (including diabetic retinopathy).
This article has been republished courtesy of www.insightnews.com.au
References
1. Shah, Peter (2018). Guidance on Glaucoma, Medical Defence Union Journal, Summer 2018.