Dr Nick Andrew and Sonia Huang
July 2020
Here we share a clever technique that was devised by a patient to improve adherence to the prescribed IOP eyedrop therapy. For a more detailed description of this technique, please see our recent article in Acta Ophthalmologica.1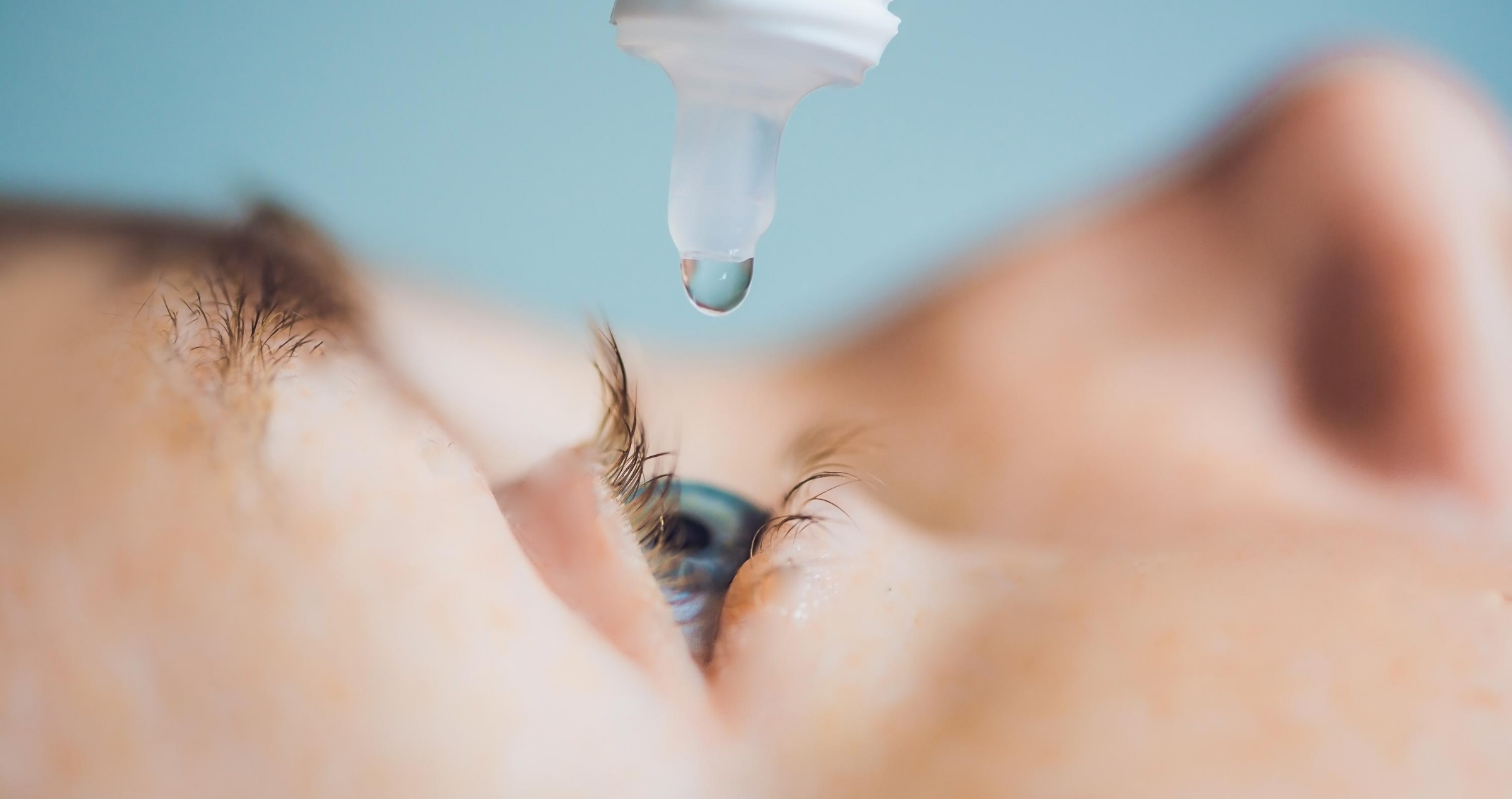 Evenly spaced marks are drawn on the side of the eyedrop bottle according to how many times the eye drops need to be administered each day.
A brightly coloured zip tie is then placed around the bottle, tightened, and the excess trimmed (Figure 1A). At the start of the day, the zip tie should be positioned just above the top mark. As each set of eye drops is administered, the zip tie is slid down to the next mark, reaching the bottom of the bottle by the end of the day (Figure 1B). A zip tie at the bottom of the bottle indicates that all drops for that day have been administered.
The scheduled time of each dose can be written next to the corresponding line if there is sufficient room on the bottle. The bottle is placed in a prominent position in the home to act as its own visual reminder. With just a brief glance, the zip tie reminds the patient of how many drops are still due to be administered that day. At the end of the day the zip tie is reset back to the tops of the bottle.
There is an inexpensive and simple technique for patients to keep track of their eye drop doses each day. The zip tie can be fastened by an eye care practitioner or family member, and thereafter the system requires minimal dexterity to operate. It is particularly helpful for patients with short-term forgetfulness who struggle to recall if they did or did not administer their drop.
Given that eye drops are the mainstay of treatment for many conditions, the importance of administering them correctly is self-evident. It is well established that patients who require multiple drops a day find it difficult to administer them correctly.2-3 Existing strategies to support compliance include dosing calendars, associating drop use with daily activities, and digital alarms. There is insufficient evidence to advocate any particular strategy over others.4
Electronic medication alarms have been shown to improve compliance, 5-6 however these can be expensive, bulky, fragile and complicated to manage when multiple drops are prescribed. Patients may find the cable tie technique easier than setting digital alarms or drawing a dosing calendar. Another advantage of this technique is that it is compact and robust – well suited to patients who travel.
Of course, this technique doesn't give the patient a prompt to actually administer the drop at the correct time, so it's important to ensure the patient places the bottle in a prominent position in the home. (A reminder alarm may still be required for some individuals).
This simple technique is a helpful tool that all eye-care practitioners can recommend to their patients to support the adherence to eye drop therapy.
This article is courtesy of Optometry Australia's member magazine Pharma.
References
1. Huang S, Andrew N. Improving eye drop compliance: a simple technique using a cable tie. Acta Ophthalmologica. Advance online publication. Doi:10.111aos.14301
2. Deokule S, Sadiq S, Shah S. Chronic open angle glaucoma: patient awareness of the nature of the disease, topical medication, compliance and the prevalence of systemic symptoms. Ophthalmic Physiol Opt 2004; 24: 9-15.
3. O'Hare F, Jeganathan VS, Rokahr CG, et al. Reliability of prescription labels and medication recall in a population of tertiary referral glaucoma patients. Clin Exp Ophthalmol 2009; 37: 849-854.
4. Waterman H, Evans JR, Gray TA, et al. Interventions for improving adherence to ocular hypotensive therapy. Cochrane Database Syst Rev 2013: CD006132.
5. Boden C, Sit A, Weinreb RN. Accuracy of an electronic monitoring and reminder device for use with travoprost eye drops. J Glaucoma 2006; 15: 30-34.
6. Kahook MY. Developments in dosing aids and adherence devices for glaucoma therapy: current and future perspectives. Expert Rev Med Devices 2007; 4: 261-266.