With one of the most turbulent years in living memory behind us, this year promises to be a year of recovery and renewal. Insight News asked some of the Australian ophthalmic sector's brightest minds to gaze into their crystal ball and predict what's ahead in 2021.

Associate Professor Simon Skalicky
ORGANISATION: Glaucoma Australia, President
AREA OF INTEREST: Glaucoma
COVID-induced primary care service reductions will have a lingering impact this year. Many established glaucoma patients didn't access routine monitoring visits, and fewer undiagnosed patients were detected. Now care is being accessed, there's a significant backlog of clinical and surgical work that may strain the healthcare system. Telehealth may be utilised in glaucoma monitoring for isolated patients should further outbreaks occur.
Glaucoma Australia's (GA) period of strategic growth and transformation will continue through 2021 and 2022. This includes expanding risk awareness campaigns driving early detection, improving board and governance processes, expanding revenue sources to support patients and fund meaningful Australian glaucoma research. GA is developing objective metrics and collecting data to quantify the benefits of its services.
During Glaucoma Awareness Week (7-13 March) we're launching a new 'Treat Your Eyes' campaign, prompting people to consider the value of their sight and get tested. GA's family link risk awareness campaign 'Begins with You' prompts people with glaucoma to ask their family to get tested.
Professor Keith Martin
ORGANISATION: Centre for Eye Research Australia, Director
AREA OF INTEREST: Eye research and glaucoma

The legacy of COVID-19 and the backlog of undiagnosed and untreated eye conditions will be a key focus of eye research in 2021. CERA's new Health Services Research Unit will examine how innovative new technologies, telemedicine and better coordination of the eyecare sector can tackle the backlog and prevent blindness.
The pandemic has also accelerated the development of technologies for remote screening and diagnosis, which reduce a patient's need to attend clinic. Using artificial intelligence and powerful new imaging technologies, our team is investigating new ways of detecting eye disease earlier to prevent vision loss.
We are excited about the next phase of our research into the role of vitamin B3 in preventing nerve cell damage from glaucoma. We're also continuing research to develop new gene therapies – and look forward to enabling Australian patients to be part of international gene therapy trials.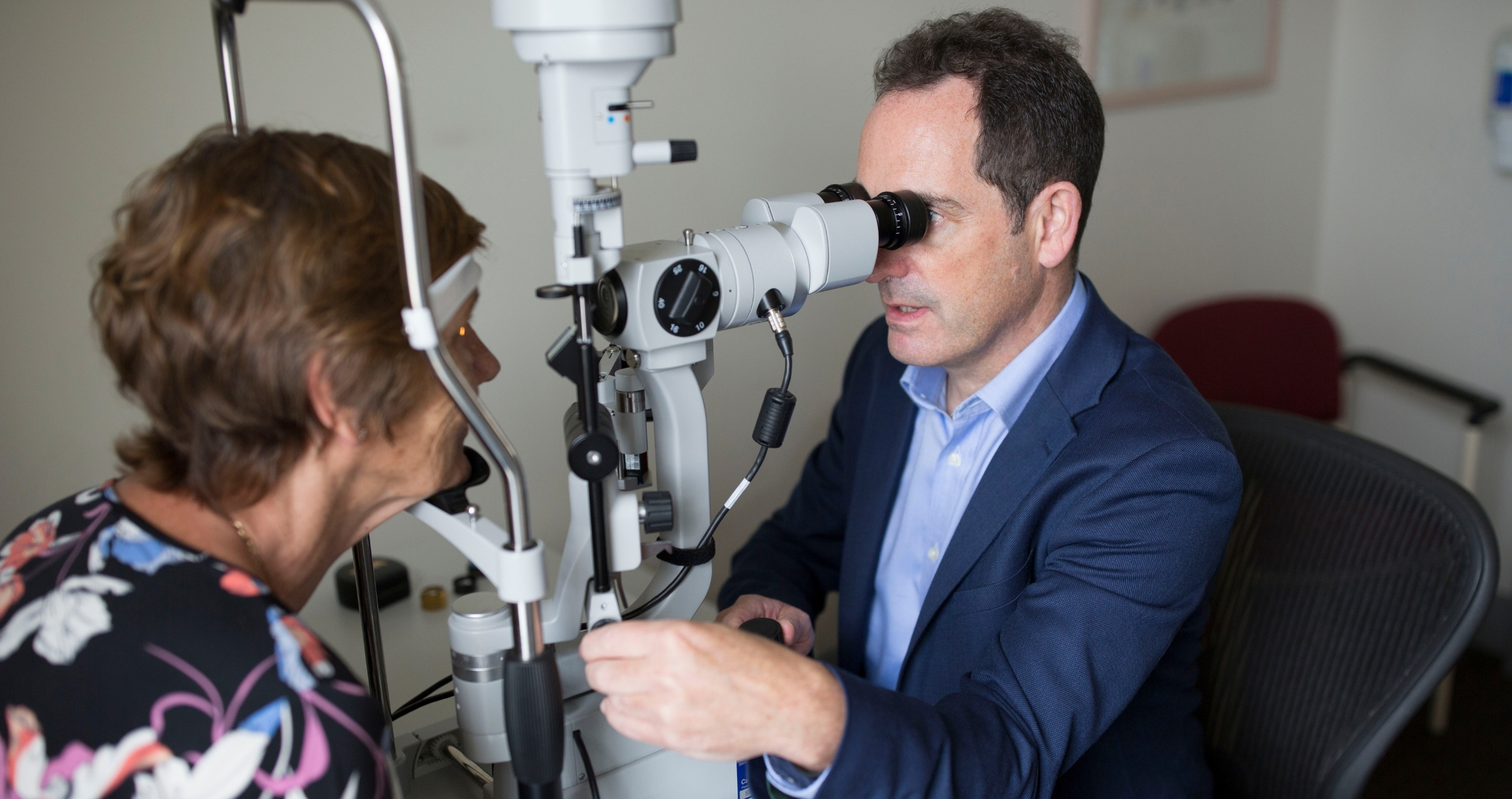 This article first appeared in Insight and has been republished with permission.
More glaucoma articles can be found here.