Throughout the month of March, Glaucoma Australia is asking Australians to join its fundraising initiative the 7 Sights Challenge to raise much-needed dollars for glaucoma research, early detection programs and critical patient support services. The funds will go towards helping people like Lei Malaband, a 54-year-old mother of four who was first diagnosed with glaucoma at 41.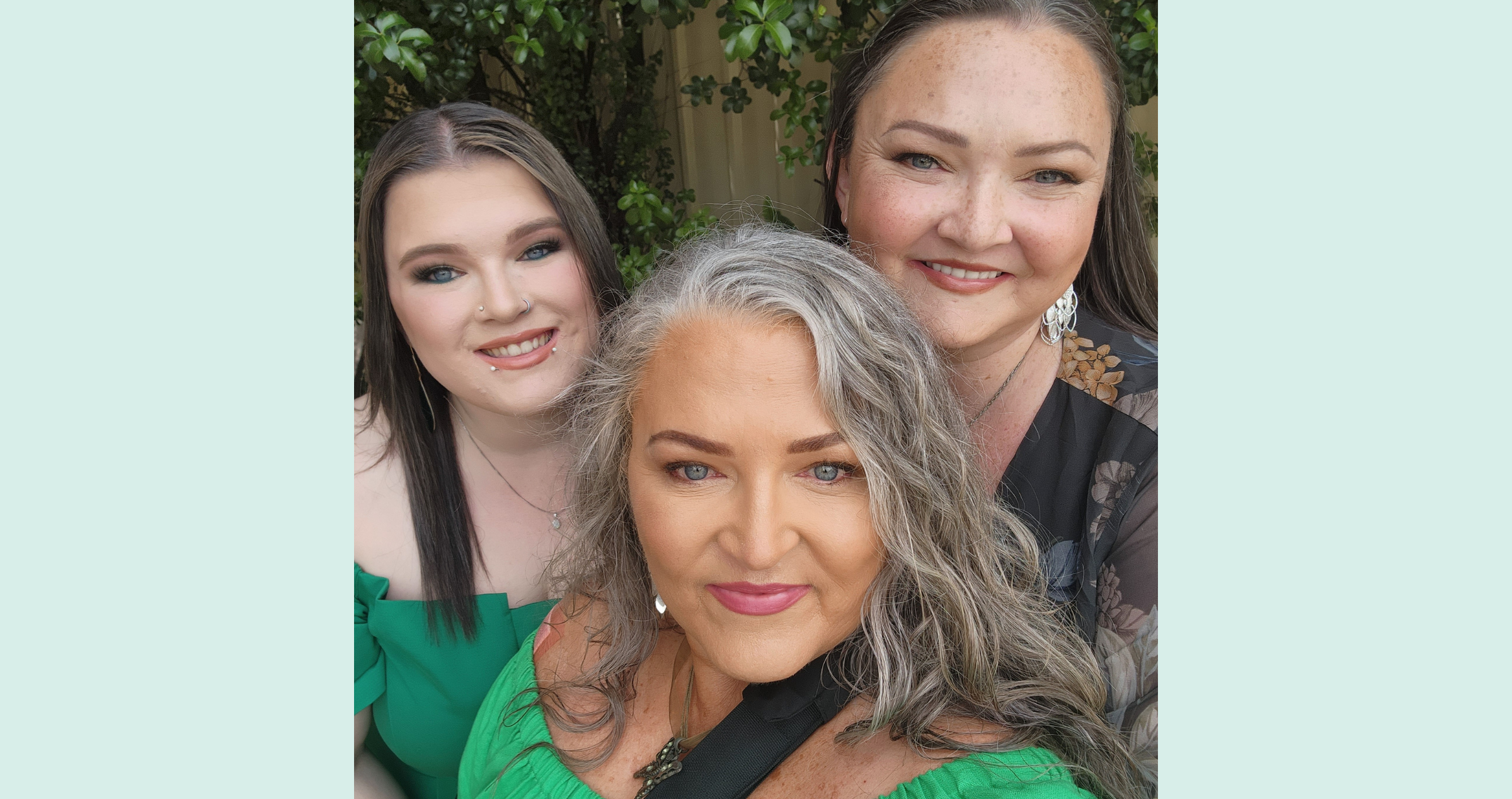 The 7 Sights Challenge asks Australians to capture pictures while they're out and about – whether they walk, paddle, run, swim or ride – on their own or as part of a team. By snapping and sharing 7 photos, everyday Australians will be shining a light on the importance of sight while encouraging family, friends, and colleagues to donate to this important cause.
Research into improving quality of life for people with glaucoma and support services are critical in enabling Lei to manage everyday family life with the challenges her changing vision presents. Lei was completely shocked when she was first diagnosed with the incurable condition 13 years ago.
"I had worn glasses for a long time but driving at night was proving more difficult. Testing with my ophthalmologist would reveal a loss of peripheral vision, with the diagnosis of open angle glaucoma that requires nightly medication and adapting my lifestyle to keep my glaucoma stable," Lei explains.
"I turned to a support group on Facebook, which I found through Glaucoma Australia, for key support because my friends didn't really understand it. People think of it as an old person's disease. But unfortunately, it doesn't discern. My view is that everyone's glaucoma journey is going to be different, so don't be frightened to ask questions and most importantly, try not to be scared, even though it can be very overwhelming. I am still the youngest in the waiting room, and I was just over 40 when I was first diagnosed. My advice to all is get your eyes tested regularly. Don't put it off. Better still, make it part of your yearly check-ups."
Glaucoma is the leading cause of irreversible blindness worldwide, affecting 300,000 Australians, yet it is estimated that 50 per cent of those living with glaucoma are undiagnosed and are at risk of losing their sight.1 While nine out of 10 Australians say that sight is their most valued sense2, more than 8 million Australians are not having regular eye tests.3 There is no cure for glaucoma and vision loss is irreversible, so early detection and treatment is key to saving sight.
Glaucoma Australia CEO Richard Wylie says, "Stories like Lei's are still happening, and that's why the 7 Sights Challenge is so important. Anyone can develop glaucoma and the risk increases with age: about one in 200 Australians will have glaucoma by the age of 40.
"Early detection is key, and Australians have the power to save their sight and avoid the challenges that come with impaired vision simply by getting their eyes tested. Australians need to know that loss of vision is irreversible and life-changing.
"The 7 Sights Challenge can help people like Lei feel supported around the initial diagnosis, helping them to cope and manage the ongoing treatment regimen, and any challenges that present as their condition changes. So please register today and take part in helping us help people who are living with glaucoma," adds Richard.
Australian music legend Kirk Pengilly is an ambassador for Glaucoma Australia and the 7 Sights Challenge, having nearly lost his sight to acute angle glaucoma. "It was a total shock when I was diagnosed with glaucoma. It really hit home to me how important it is to look after your sight," says Kirk, who was touring with INXS in the late 1980s when he experienced what felt like daggers being pressed into his eyes.
"Without the pioneering surgery I had at the time I may not have lived the life and career that I've been so lucky to have enjoyed. This surgery – albeit a more sophisticated version – is now one of the mainstays of glaucoma treatment today, and it was thanks to research that this breakthrough was made. That's why supporting the work of our Australian researchers and patients in the fight against this sight-stealing disease is so important."
David Koch, one of Australia's best-known personalities, is also throwing his support behind the 7 Sights Challenge because, like Lei, he had no symptoms when he was diagnosed with glaucoma three years ago.
"My diagnosis of glaucoma came completely out of the blue and was a real wake-up call about the importance of eye checks. We need Australians to stay on top of their eye health, get regular checks to avoid irreversible damage to their sight, and get behind the 7 Sights Challenge to help those, like Lei, whose glaucoma diagnosis has directly impacted their lives – now and into the future."
To register or sponsor a participant to raise much-needed funds, visit the 7 Sights Challenge website here.
The 7 Sights Challenge is an initiative of Glaucoma Australia and is supported by our Platinum Sponsor, Pinstripe Media, Gold Sponsors Mivision and HBK, Silver Sponsors OPSM, Laubman & Pank and Specsavers and Bronze Sponsor Designs For Vision.
References:
1. Prevalence of open-angle glaucoma in Australia. The Blue Mountains Eye Study.
2. Australian Government Department of Health https://www.health.gov.au/health-topics/eye-health
3. Optometry Australia, The 2020 Vision Index.

For more information, please contact:
Paula Grace | Morey Media | 0415 562 333 | paula@moreymedia.com.au

ABOUT Glaucoma Australia
Glaucoma Australia provides sight-saving advocacy, education, and practical and mental support for people with glaucoma and their families as well as funding ground-breaking research to improve treatments outcomes. Glaucoma Australia helps people with glaucoma get detected early and to adhere to their treatment management plan to prevent irreversible sight loss and improve their quality of life.