SYDNEY, MONDAY 28 SEPTEMBER: Glaucoma Australia, the charity dedicated to providing sight saving education, support and advocacy to people with glaucoma and their families, is proud to launch its newly redesigned website www.glaucoma.org.au. The new site features improved accessibility, a fresh, modern design, streamlined navigation and easy to find information aligned to the Glaucoma Australia patient support journey.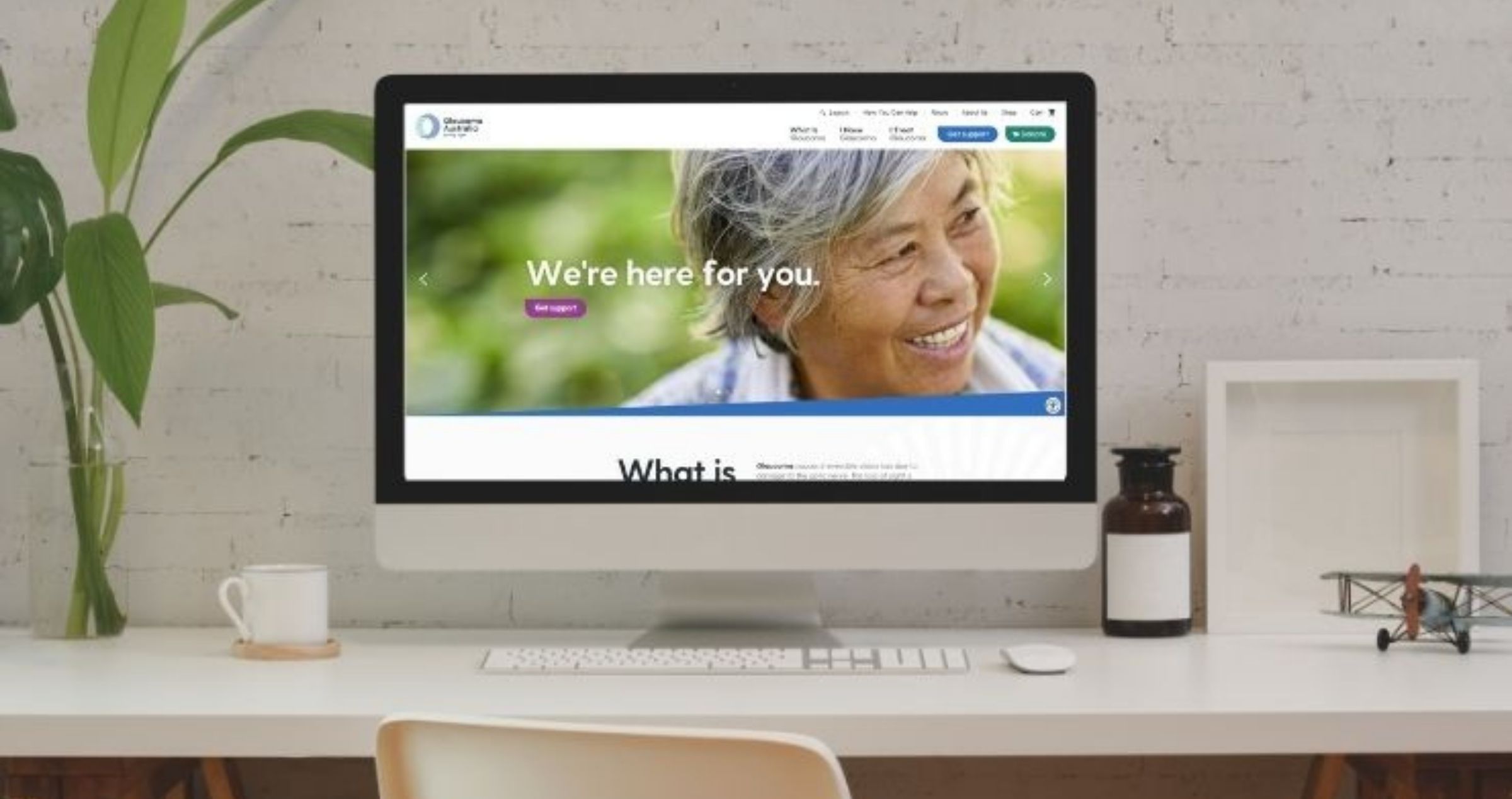 The new comprehensive website brings together content written and reviewed by Glaucoma Australia's ophthalmology, optometry and pharmacy committees which provides patients with a trustworthy and credible source of information to help them understand glaucoma and take an active role in their glaucoma management plan.
"We are thrilled to unveil our new website to the patients whom we support, their families and health care providers," said Annie Gibbins, Glaucoma Australia CEO. "This resource has been strategically designed to ensure best practice information is provided in a patient friendly manner. It also has a strong community focus which will support people on their own journeys."
The site also includes information for health professionals including continuing medical education, access to research grants and scholarships and a quick and easy patient referral form at www.glaucoma.org.au/i-treat-glaucoma/refer-a-patient
"Our mission is to prevent sight loss by increasing early detection and improving treatment adherence, so I invite health professionals to refer their patients to Glaucoma Australia for free education and support via the new online referral form," Annie Gibbins added.
Glaucoma Australia's new website will be updated on a regular basis with the latest news, research and lifestyle information for people living with glaucoma. Visitors are encouraged to explore the website and join the Glaucoma Australia community for tailored education and support at www.glaucoma.org.au/get-support