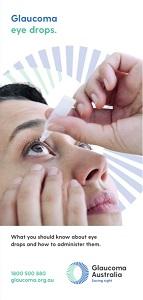 About this product
This brochure is designed to give a general overview of eye drops and how to administer them properly.
Information includes:
How does glaucoma medication work?
How to instil eye drops
The journey of an eye drop
Safety measures and tips
Available in packs of 20 brochures (maximum 100 brochures per order, i.e. 5 packs of 20 brochures). Folds to DL size.