Glaucoma Australia works with its partners to develop continuing medical education activities for ophthalmologists, optometrists, pharmacists and orthoptists. Please see current opportunities below.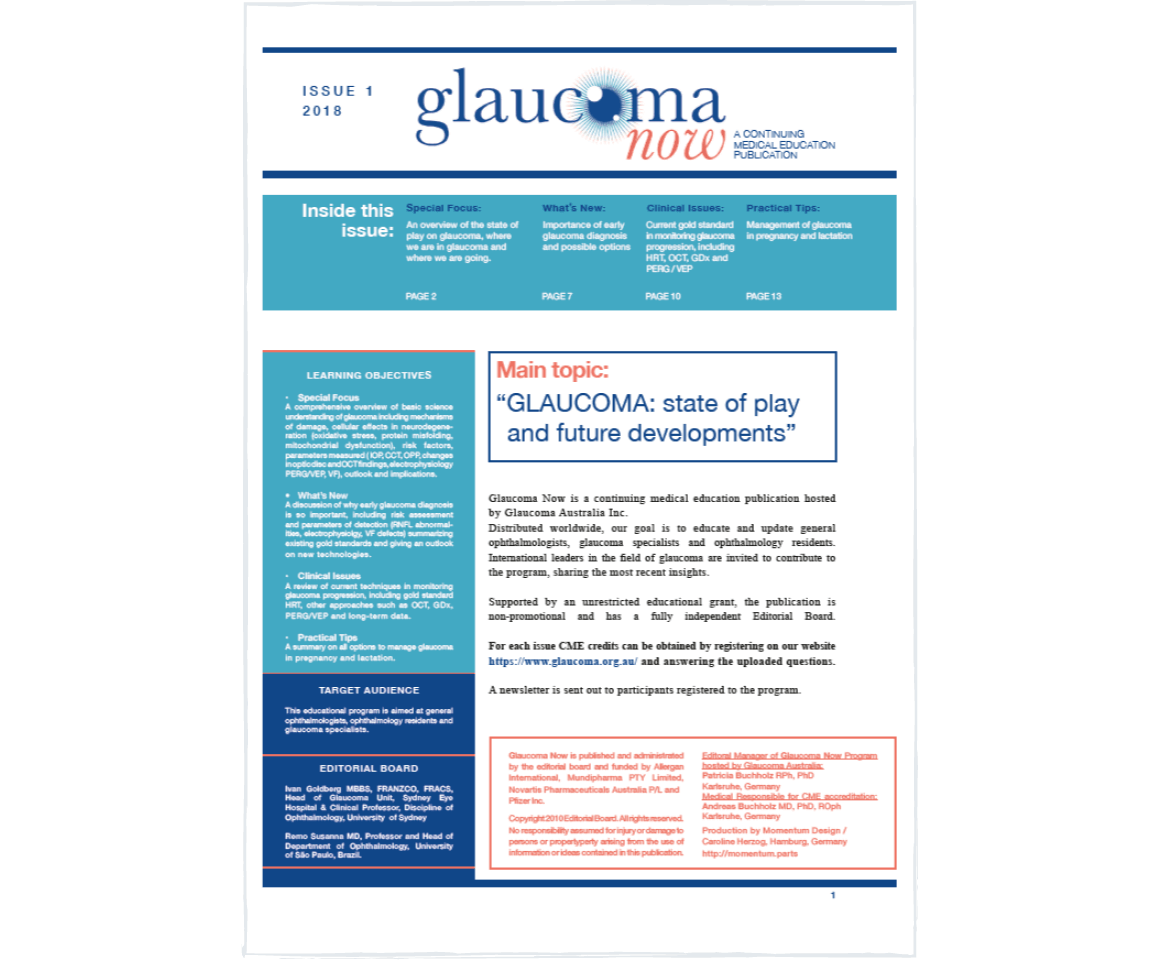 Read more about this
Glaucoma Now
Glaucoma Now is a continuing medical education publication aimed at general ophthalmologists, ophthalmology residents and glaucoma specialists. Individual issues of Glaucoma Now are accredited for 4 Continuing Medical Education (CME) Credits and e-learning assessments are aligned to each issue.
Read more about this
Glaucoma and the Pharmacist
The PSA in partnership with Glaucoma Australia is hosting a three-module online learning activity to help increase glaucoma disease knowledge, enhance behaviour change understanding and provide training to assist pharmacists when conducting medication adherence discussions with patients prescribed glaucoma medication.