About this event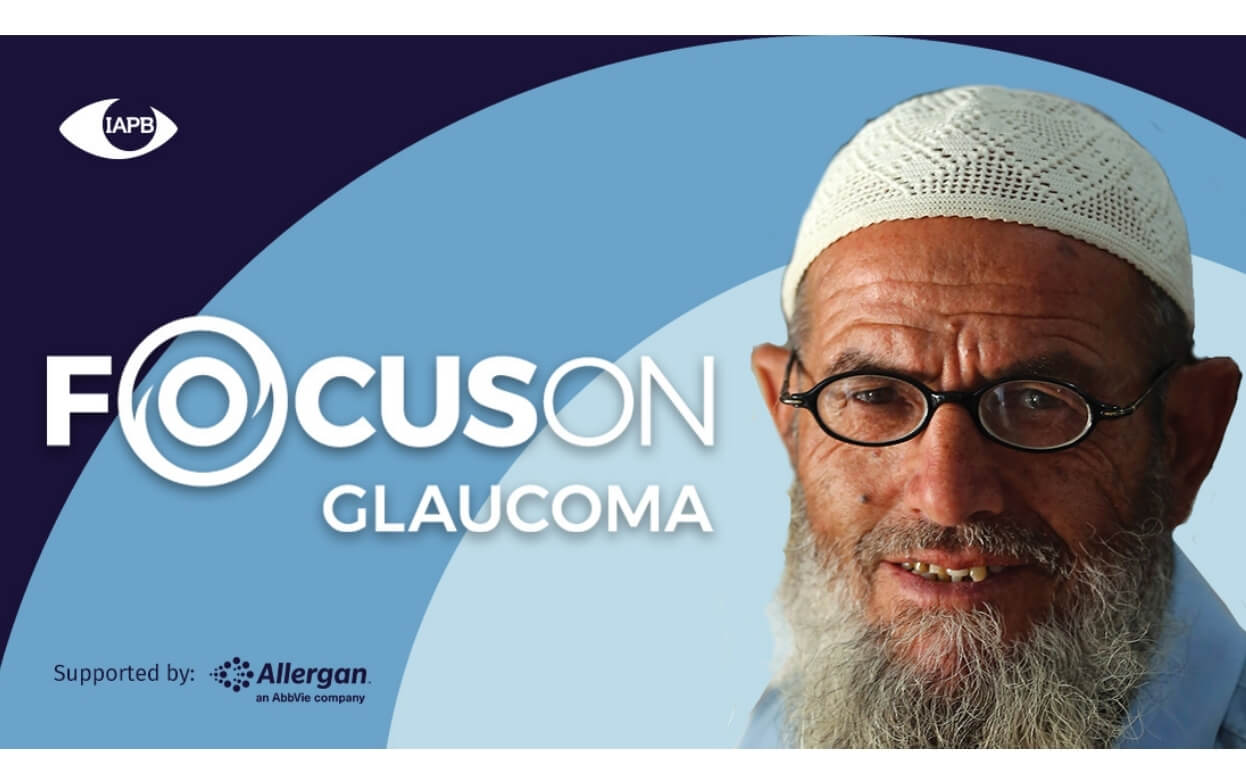 Vision 2020 Australia will join forces with the International Agency for the Prevention of Blindness (IAPB) to host Glaucoma in Focus 2021 to mark World Glaucoma Week.
The live event, at the University of New South Wales' (UNSW) iconic 'Roundhouse' on 11 March, 6.30-8.30pm (AEDT) and will feature Q&A panellists who will discuss the importance to enhancing the detection, management and prevention of glaucoma.
His Excellency General the Honourable David Hurley AC DSC (Retd), and Patron of Glaucoma Australia, will welcome the panel discussion with topics such as;
Research & innovations in glaucoma – exciting future developments to maintain nerve health or restore sight, early detection, post COVID
Feature Australian research and innovation
Cross-cutting themes – lived experience (consumer perspectives), equity.

The aim of the series is to generate excitement about innovations in glaucoma and look at glaucoma through a public health lens, and bring together cross spectrum of the eye health sector – clinicians, researchers, public health people, and patient advocacy groups.
Attend 'In-Person' at The Roundhouse or watch the live-stream on Facebook.
Event details
Date
Thursday 11th March, 2021
Time
6:30pm - 8:30pm
Cost
Free
Location
Roundhouse, University of New South Wales, Anzac Parade, Kensington NSW 2052 If you wish to attend the event in person, please RSVP below to register directly with IAPB. To join the live-stream, further information will be available from the 4th of March, and we will endeavour to publish these details on our Facebook page. Copy and paste the following link into your browser: https://www.facebook.com/glaucoma.australia Be sure to 'like' and or follow the Glaucoma Australia page, and we will keep you updated details of the live-stream.
Parking Information
Roundhouse is located in the North-West corner of UNSW Kensington Campus. The venue recommends parking in the Barker St. multistory car park - enter via Gate 14. Parking is metered between 7.30am-7.30pm Monday to Friday and free outside these hours. Rates are $12 for 2 hours (minimum) and $4/hour thereafter. ACCESSIBILITY Roundhouse is fully accessible, but be sure to phone ahead so we can provide assistance as necessary. ROUNDHOUSE CONTACT: 02 9385 7630 The above information is from the ROUNDHOUSE website. For further venue details including public transport options, copy and paste the following link into your browser: https://www.arc.unsw.edu.au/roundhouse/about/getting-here