About this event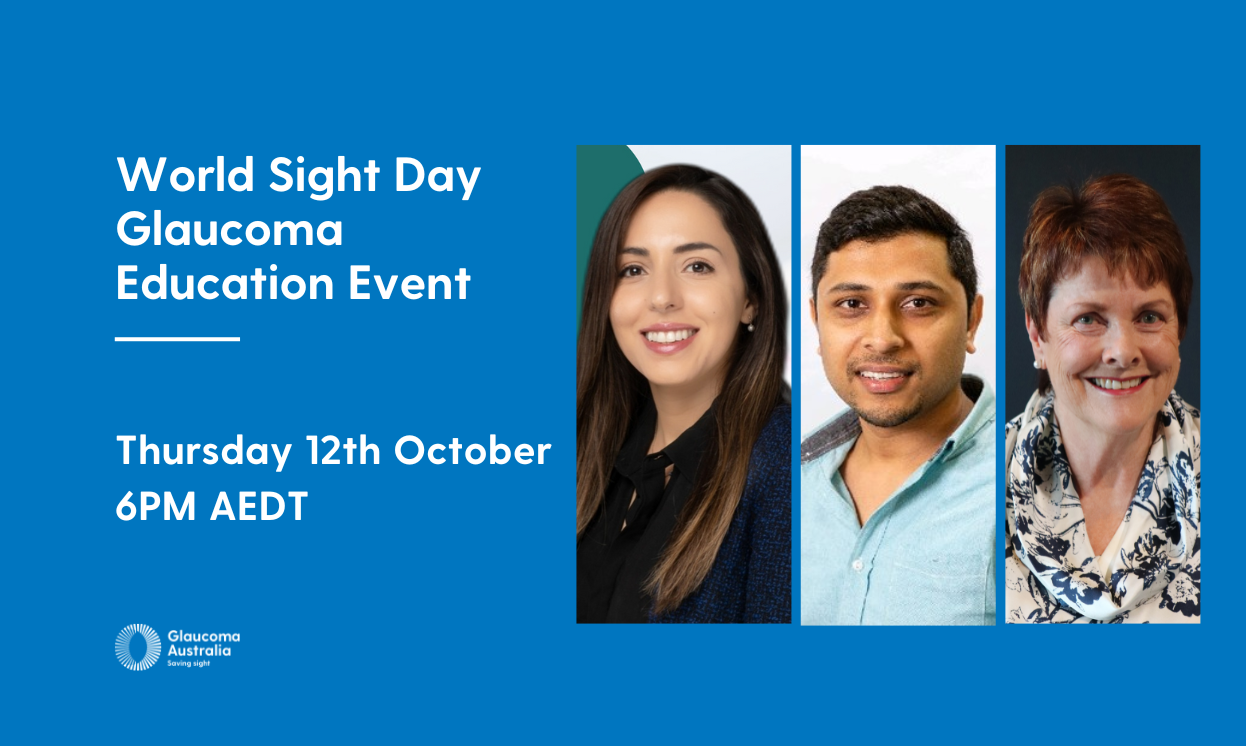 You're invited to our special glaucoma education event in Canberra to celebrate World Sight Day!
Date: Thursday 12th of October
Time: 6:00 - 8:00pm AEDT
Location: COTA ACT, Hughes Community Centre, 2 Wisdom Street, Hughes, ACT.
Cost: Free
Hear from eye health experts and glaucoma patients on how a glaucoma diagnosis can impact your life, and the need for more education and awareness about this condition.
Our speakers
Dr Noor Ali, Ophthalmologist and Glaucoma Surgeon will discuss the importance of raising awareness about glaucoma in Australia. Optometrist, Mr Vamsi Somanchi will present on the role of optometry in Australia, and Maree O'Brien, President of Glaucoma Australia will share her glaucoma story.
Spaces are limited and RSVP is essential.
Event details
Date
Thursday 12th October, 2023
Time
6:00pm - 8:00pm
Cost
Free
Location
COTA ACT, Hughes Community Centre, 2 Wisdom Street, Hughes, ACT