About this event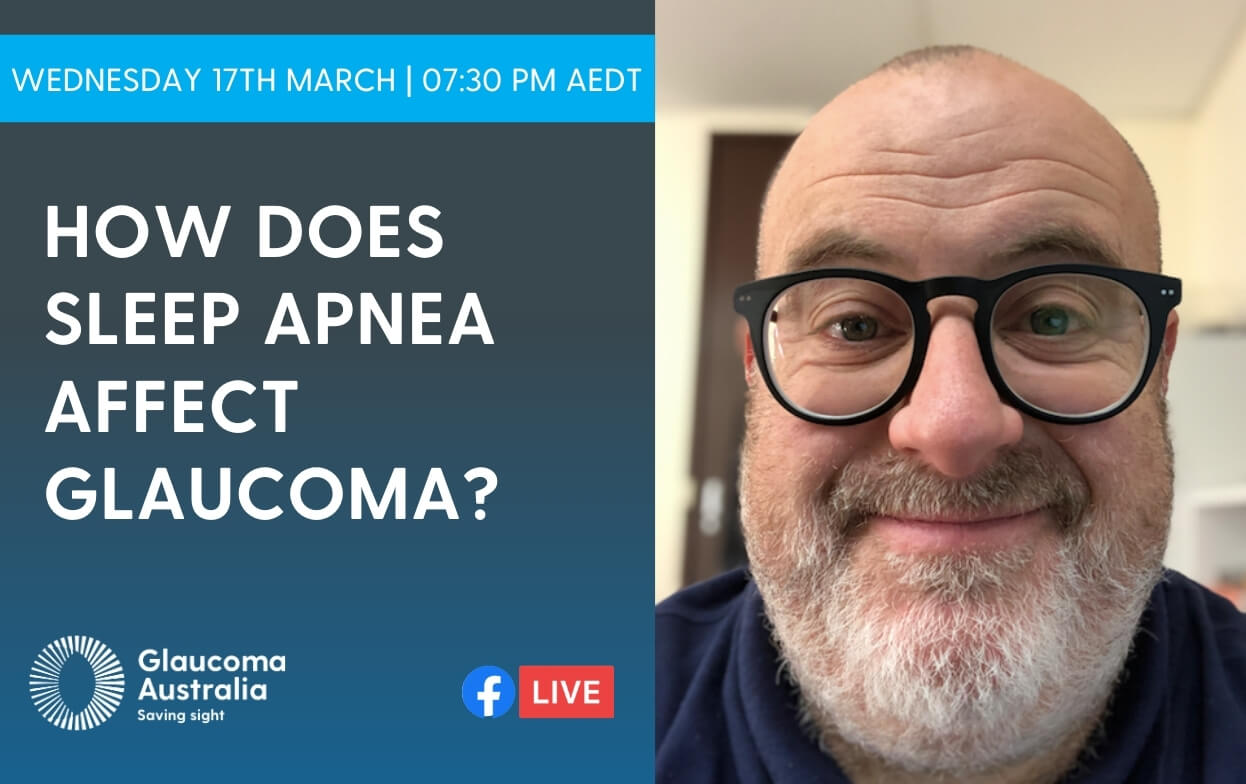 The session will be hosted by Glaucoma Australia CEO Annie Gibbins and our special guest speaker and optometrist George Ploumidis.
George is a Melbourne-based optometrist with 30 years of experience in both rural and urban practice. He joined Glaucoma Australia's Optometry Committee two years ago. He developed obstructive sleep apnea in 2002, which has been treated with CPAP machine. In 2015 he was diagnosed with normal-tension glaucoma associated with obstructive sleep apnea and has since taken a personal interest in the link between the two, and is keen to not only diagnose cases he encounters but to manage his own glaucoma.
Event details
Date
Wednesday 17th March, 2021
Time
7:30pm - 8:30pm
Cost
Free
Location
This is a virtual event that will be facilitated via Facebook Live on the Glaucoma Australia Facebook page. If you wish to join us for this live presentation, click on RSVP below and you will be taken to the GA Facebook page, make sure you 'like' and follow our page. At the time of the event you will receive a notification that the event has commenced.